Pre-Listing Consultation for Home Sellers in Hampton Roads Virginia
The initial pre-listing consultation is initiated over the phone, and then a meeting typically follows at the seller's home where the agent and home seller can discuss the real estate marketing plan, list price, and whether any repairs or staging will be required.  There's never any cost or obligation and the pre-listing consultation simply consists of 5 main topics:
Discuss the condition of your home to determine if any pre-listing repairs or mechanical inspections are necessary and/or needed.
Discuss whether your home needs any staging and/or decluttering to make it more presentable.
Discuss a marketing plan which includes when and how the home may be shown by buyer's agents.
Discuss and determine a listing price that is set close to "fair market value," and what your home will appraise for by the buyer's appraiser.
Discuss the amount you want or need to net at closing after current mortgage and all closing costs are paid.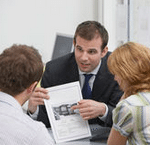 The pre-listing consultation helps determine how much preparation is needed before listing the home for sale, and this will ensure your closing goes as smoothly as possible. For example, if your HVAC unit has not been serviced for many years, or if it's older than 13 years, then you should have your HVAC serviced before listing the home.  It's also suggested that sellers have their chimney inspected and cleaned as that will help reduce and remove possible issues during a buyer's home inspection.
Staging your home and removing 90% of personal mementos and photographs is important in today's market. We can help you with some basic staging suggestions, such as removing those refrigerator magnets!  Having a few personal photos on display is okay, but having dozens of photos actually distracts the buyer's attention away from your home's wonderful features! Click on photo for example of cluttered living room. →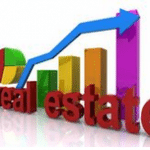 With almost 90% of buyers using the Internet to find their home, online marketing is everything so we will list your home for sale on every online real estate website such as Realtor.com, Zillow, and also the competitions' websites like Abbitt Realty, Rose & Womble, William E. Wood, and Sotherbys International. Successful online marketing requires that your home stand out from the rest, which is why we provide professional photography that will capture a buyer's full attention. We will discuss these marketing strategies, as well as other strategies, during the pre-listing consultation.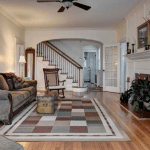 Providing high-quality digital images of your home is tantamount is getting your home sold. At any given time, there are well over 6,500 active houses on the market in the Tidewater area, and between 500 to over 1,000 active listings in any particular county. And this doesn't include the 1,500+ condo and townhome listings either! You must make your home stand out online, and high-quality digital photographs, combined with proper home staging, will help get your home sold fast.  We will discuss your home's best features, and how to implement those features, during out initial pre-listing consultation.
We are available to answer any questions you may have, no matter how small or large!  No questions are ever considered a "dumb question" so please contact with any concerns you may have about staging, your home's condition, age of your roof or heating system, and also our marketing and fees.
We look forward to hearing from you soon!