Real Estate Listing Agents for Newport News, Yorktown, Williamsburg, Carrollton, Suffolk & Poquoson Va
We take great pride in providing our clients with the highest level of personalized service possible, no matter if you're selling an $80,000 condo or a $500,000 estate home. We adhere to the highest level of ethical and professional standards with every client we assist.  Every client's needs vary greatly, so every listing must be a customized experience to ensure that our clients receive the highest level of service possible.
There's a misconception that having a huge team of agents is somehow better than having one or fours agents providing personalized attention to your listing. However, it's been our experience that large teams often cause a lot of back-end confusion and delays when a buyer's agent is trying to schedule a showing. Automated systems may be great for the listing agent, but we feel they fail terribly for the buyer's agent and that's why we never permit a "robot" to schedule your showing appointments.  We have a "select team" of over 150 agents, and we will selectively match an agent to you that will best service your needs in the area you live or are looking to move too.
Professional Real Estate Agents
We provide a network of real estate professionals to assist in marketing your home with a group of in-house agents with over 100 years of combined real estate experience. In addition, we partner with a referral network that includes dozens of real estate brokerages in the Tidewater area to ensure our clients receive the highest level in customized real estate services possible.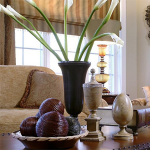 Professional Real Estate Photography
To ensure your listing receives the best marketing available, only the highest quality photography services are provided by AgentsChoice360.com, a real estate photography company providing high-resolution digital images exclusively for some of the area's top producing brokerages in town. In today's digital age, it is extremely important that every listing have high-resolution images, from the smallest condo to the largest mansion.