Real Estate Listing Agents for Newport News, Yorktown, Williamsburg, Carrollton, Suffolk & Poquoson Va
We take great pride in providing our clients with the highest level of personalized service possible, no matter if you're selling an $80,000 condo or a $500,000 estate home. We adhere to the highest level of ethical and professional standards with every client we assist.  Every client's needs vary greatly, so every listing must be a customized experience to ensure that our clients receive the highest level of service possible.
There's a misconception that a team of agents is somehow better than having one or two agents providing personalized attention to your listing.  However, it's been our experience that "teams" often cause a lot of back-end confusion and delays when a buyer's agent is trying to schedule a showing. Automated systems may be great for the listing agent, but we feel they fail terribly for the buyers agent, and that's why we never permit a "robot" to schedule your showing appointments.  All of our showings are handled by the listing agent personally, and that is the best and most streamlined way to get your home sold!

Frank Biganski, Real Estate Agent
Frank Biganski has been a real estate professional since 2002, and became interested in real estate while serving as an elected official and town council member in south Florida from 1994 to 2000. Frank's work background has always been in the service industry in one capacity or another, so providing dedicated and personalized service to our clients is second nature to Frank.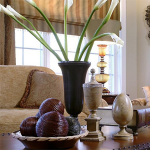 Professional Photography With Every Listing
Frank was a professional photographer from 1975 to 1998 providing photographic services from weddings to magazine covers, and this has allowed Frank to provide fine real estate photography for his clients today.  Frank also owns and operates AgentsChoice360.com, a real estate photography company. 3-D tours provided with all full service listing agreements. Click here to see a live example of a 3-D Home Tour.

15% Refund to Clients
We are happy to provide our selling clients with a 15% rebate in closing costs on all 6% listing agreements listed for more than $200,000.  For example, on a $300,000 sale, a 15% rebate to the seller can pay approximately $1,350 of the seller's closing costs.  This amount can be used to pay the seller's grantor's tax, or even applied towards a buyer's closing costs.  It's just our small way of saying thank you!